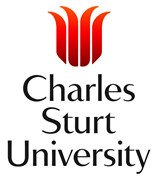 Greg Linsdell

Expires
Sunday, 27 November 2016
Charles Sturt University
Charles Sturt University is supporting rural families by fundraising for the Royal Far West charity.
You can easily support our efforts by making a secure donation.
Since its establishment in 1989, Charles Sturt University (CSU) has grown to become Australia's largest regional university and the country's leading provider of distance education. The University's origins date back to the establishment of Experimental Farms in Bathurst in 1895 and Wagga Wagga in 1896, and its history includes the development of Teachers Colleges on those sites in Wagga Wagga in 1947 and Bathurst in 1951.The growth and evolution of these institutions led to the formation in 1989 of CSU, which incorporated what had by then become the Mitchell College of Advanced Education at Bathurst and the Riverina-Murray Institute of Higher Education at Wagga Wagga. Today CSU is prides itself on providing quality education to rural communities and connecting with and contributing to those communities. We have a new campus in Port Macquarie as well as Sydney, Wagga Wagga, Bathurst, Goulburn, Canberra and Albury.
Click 'Donate Now' to make a secure online donation. All donations over $2 are tax deductible and you will be issued with a DGR receipt via email as soon as you make a donation.
Thanks so much for your support!

Royal Far West
We need your help to transform the lives of thousands of disadvantaged and vulnerable Australian children at risk of not reaching their full potential due to developmental, behavioural, learning, emotional and mental health disorders.
Help us care for them in Manly and their local communities by delivering the care they need, faster.
Donate today to change lives.
Royal Far West is one of the oldest charities in NSW and turned 90 in 2014.
We provide essential health services to country children who cannot access the help they need in their local area.
Our vision is healthy country children.
We believe kids are our future. Every one of them deserves access to specialist healthcare regardless of where they live.
We work in partnership with families and their local health and education providers to strengthen families and country communities.
Every year, thousands of country children and their families benefit from our integrated clinical and educational model of care.
Our services include:
• speech pathology
• developmental paediatrics
• child and adolescent psychiatry
• psychology
• nursing
• occupational therapy
• social work
• dietetics
In our early years, we helped children with polio and malnutrition. Today we assist with a holistic approach to physical and mental health. The children we help are experiencing challenges associated with things like behavioural problems, Autism, ADHD, Anxiety, Aspergers, learning difficulties, speech and language delay and intellectual disabilities.
Many of the children need our help due to environmental, socioeconomic and disadvantaged situations.
We depend on the generosity of individuals, corporations and community groups to enable us to continue our work.
Your support can transform the life of a young child in need. 
Thank you.
Please make sure you are LOGGED IN. You can only join a Team Leader page if you are logged in and have an Individual page created. If you do, it will be displayed here once you've logged in. If you don't, please return to the 'home page' and follow instructions on how to create your Individual page.
FUNDOMETER
Target
$20,000
Raised So Far
$4,582
Target
$20,000
Raised So Far
$11,839
Team Members
My Total: $4,582
Team Total: $11,838.80
Biggest Supporters:
Andrew Vann: $1,042.00
Joss Group: $1,000.00